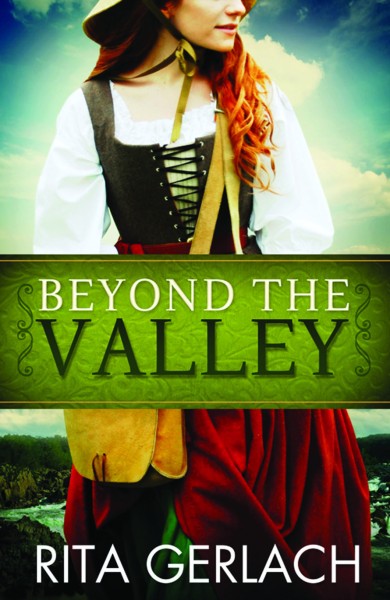 Beyond the Valley
by
Rita Gerlach
ABOUT BEYOND THE VALLEY
When Sarah Carr's husband Jamie drowns, her young life is shattered and takes a turn that she never expected. Pregnant and now widowed, she reaches out to Jamie's family for help, but they are unwilling. Instead they devise a plan to have her kidnapped and taken to the Colonies to live a life of servitude. Sarah's new life in the Colonies finds her surrounded by a family's whirlwind of secrets, while she hopes the young doctor she loves with will bring her freedom.
ABOUT RITA GERLACH
Rita Gerlach writes inspirational historical fiction with a romantic bent, with unique settings in both America and England. She lives with her husband and two sons in a historical town nestled along the Catoctin Mountains amid Civil War battlefields and Revolutionary War outposts in central Maryland.
Reader review . . .
Sarah Carr is a young, pregnant widow from Cornwall when her brother-in-law has her kidnapped and sold into indentured servitude in the Colonies. After enduring the humiliation of being sold on the auction block, she sees hope for her future in the love of a handsome young doctor. But things go from bad to worse, and Sarah and Alex are torn apart. Through every situation, she never gives up on Alex, or on God.
Do not start this book until you have time to read it through. This is not a book you can read in short bursts, but a book you will start and not be able to set down. There is never a lag in the storyline. If anything, there is too much happening to the protagonist, Sarah. She endures more hardships than imaginable. While the characters have been developed well, the style of the dialogue often seems unrealistic. However, the premise of the novel is good, and I had to know what happened to Sarah, so it was worth continuing to read.
Clean novel with no strong language; strong Christian theme
Disclosure of Material Connection: I received this book free from the publisher through the Pump Up Your Book

book review bloggers program. I was not required to write a positive review. The opinions I have expressed are my own. I am disclosing this in accordance with the Federal Trade Commission's 16 CFR, Part 255 <

http://www.access.gpo.gov/nara/cfr/waisidx_03/16cfr255_03.html

> : "Guides Concerning the Use of Endorsements and Testimonials in Advertising."