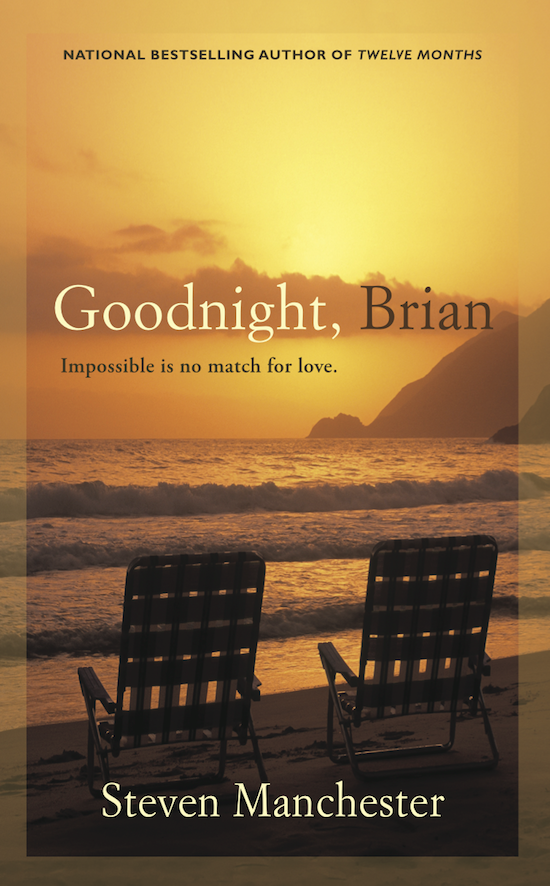 Goodnight, Brian
by Steven Manchester
Genre: Fiction
Published by: The Story Plant
Publication Date: January 8, 2013
Purchase Links: Amazon B&N
Fate was working against little Brian Mauretti. The food that was meant to nourish him was poisoning him instead, and the doctors said the damage was devastating and absolute. Fate had written off Brian. But fate didn't count on a woman as determined as Brian's grandmother, Angela DiMartino – who everyone knew as Mama. Loving her grandson with everything she had, Mama endeavored to battle fate. Fate had no idea what it was in for.
An emotional tale about the strength of family bonds, unconditional love, and the perseverance to do our best with the challenging gifts we receive, GOODNIGHT, BRIAN is an uplifting tribute to what happens when giving up is not an option.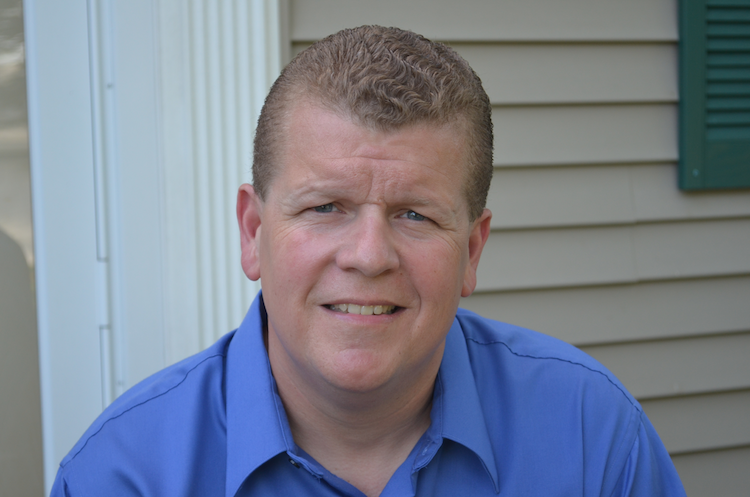 Steven Manchester is the author of the #1 bestseller TWELVE MONTHS and PRESSED PENNIES, THE UNEXPECTED STORM: The Gulf War Legacy, and JACOB EVANS, as well as several books under the pseudonym, Steven Herberts. His work has appeared on NBC's Today Show, CBS's The Early Show, CNN's American Morning and BET's Nightly N ews. Recently, three of Steven's short stories were selected "101 Best" for the Chicken Soup for the Soul series. When not spending time with his beautiful wife, Paula, or his four children, this Massachusetts author is promoting his works or writing.
Reader review . . .
Joan gave birth to a healthy baby boy, but when the pediatrician switched him to a new formula, something went wrong…terribly wrong. The specialist said the damage was irreversible, and consigned baby Brian to a life with no hope. But the specialist didn't know Brian's grandmother.
Although the title suggests that Brian is the main character, this is not the case. Brian's grandmother, Mama, is the heart of the novel. Everything hinges on her faith and determination. When presented with a hopeless diagnosis, she refuses to give up. The story itself is a bit formulaic, but I found myself caring so much about Brian that I had to stay with the book. It was important to me to see how much he improved over the years.
The other characters are just that: a group of "other characters". They round out the story, and in some cases are necessary (Frank and Joan, obviously), but they do little to move the plot along, and overall are one-dimensional. As for the Mama, I loved the fact that she was a strong, loving grandmother who refused to give up, but occasionally her dialogue is a bit histrionic.
My review so far may sound somewhat negative, but on the contrary, I enjoyed the book. The author's descriptions of the food in Mama's kitchen, her neighborhood, and Boston had this food blogger salivating. And although I am not known for crying over books, I actually read this one with tears in my eyes. Mr. Manchester has done a wonderful job of creating two characters who will never completely leave you. This is the mark of a talented writer.
4.5 stars
Disclosure of Material Connection: I received this book free from Providence Book Promotions. I was not required to write a positive review. The opinions I have expressed are my own. I am disclosing this in accordance with the Federal Trade Commission's 16 CFR, Part 255: "Guides Concerning the Use of Endorsements and Testimonials in Advertising.
——————————————–
2013 A-Z Reading Challenge
Do you love to read? You know I do! Escape with Dollycas Into a Good Book is hosting a reading challenge for 2013.This challenge will run from January 1st, 2012 until December 31st, 2013.
You can join anytime. It's an alphabet challenge!!! The challenge is to read one book starting with every letter of the alphabet.

So there are two different ways you can set up your own A-Z Reading Challenge.
A – Make a list on your blog from A-Z. Throughout the year, as you go along, add the books you are reading to the list. Towards the end of the year, you can check and see which letters you are missing and find books to fit.
OR
B – Make a list now of 26 books, picking one for each letter of the alphabet. For example: A – The Azalea Assault B- Blue Monday C – Crops and Robbers D – A Deadly Grind etc.
Books can be read in any order and all formats – print – e-book – audio – are acceptable for this challenge!
Ready to join??
Non-bloggers you can join too! Just keep track any way you wish and enter a link below if available or sign up in the comment section. You can even set up a special shelf on Goodreads to help you keep track!
Need some help finding titles to match the alphabet –
Jandy's Reading Room has a wonderful list to get you started.
G GOODNIGHT, BRIAN – STEVEN MANCHESTERH
I ICONIC SPIRITS: AN INTOXICATING HISTORY – MARK SPIVAK
J
K KILLER RATINGS – LISA SEIDMAN
L TO LOVE A WOLF – BK WALKER
M MY NAME IS MARY SUTTER – ROBIN OLIVEIRA
N NEVER LET YOU GO – ERIN HEALY
O O! JACKIE – MERCEDES KING
P PERIL: FROM JACKBOOTS TO JACK BENNY – PEARL GOODMAN – 4 STARS
Q QUEEN OF THE AIR: A TRUE STORY OF LOVE AND TRAGEDY AT THE CIRCUS – DEAN JENSEN
R RAISING CUBBY-JOHN ELDER ROBISON
S SECRETLY SMITTEN – COLLEEN COBLE, DENISE HUNTER, KRISTEN BILLERBECK, & DIANN HUNT
T THE POSTMISTRESS-SARAH BLAKE
U UNCONQUERED: THE SAGA OF COUSINS JERRY LEE LEWIS, JIMMY SWAGGART, AND MICKY GILLEY – J.D. DAVIS
V VANISHED-IRENE HANNON – 5 STARS
W
X
Y
Z
I will be updating my list and will keep it posted on here. Check back to see what I've read, and comment and let me know when you join the challenge. Here's to a year of good reading!