Blood Brothers by James Rollins & Rebecca Cantrell
Series: Order of the Sanguines Series

50 pages

October 22, 2013

William Morrow Impulse

Electronic book text

Fiction / Suspense

$0.99 US / $0.99 Can. / 5,41 € EU
From bestsellers Rollins and Cantrell comes a dark story of murder, mystery, and a brotherhood steeped in a bloody past. As a young reporter, Arthur Crane exposed the secrets behind the Orchid Killer, a cult murderer from the late '60s whose crimes blackened the end of the Summer of Love. Half a century later, Arthur wakes to find an orchid resting on his pillow, a symbol of death from a killer connected to his estranged younger brother, Christian. To discover the horrifying truth, Arthur will risk all-even his very soul-for Christian may not be the brother that Arthur remembers…
James Rollins is the New York Times bestselling author of international thrillers that have been translated into more than forty languages. Known for unveiling unseen worlds, scientific breakthroughs, and historical secrets, Rollins' knack for breakneck pacing and stunning originality has been hailed by critics and embraced by scores of millions of readers around the world.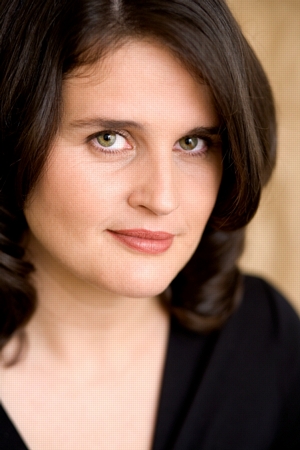 Rebecca Cantrell's Hannah Vogel mystery/thriller novels have won the Bruce Alexander and Macavity awards and been nominated for the Barry and RT Reviewers Choice awards; her critically-acclaimed cell phone novel, iDrakula, was nominated for the APPY award and listed on Booklist's Top 10 Horror Fiction for Youth. She and her husband and son just left Hawaii's sunny shores for adventures in Berlin. Find Rebecca Cantrell on Facebook, Twitter, and at www.rebeccacantrell.com.
Reader Review . . . 
During the Summer of Love, Arthur Crane traveled to San Francisco to report on the Orchid Killer, a serial killer who sent an orchid to his victims before killing them and then left an orchid with their body.  To his horror, he connects the killer with his foster brother, Christian.  Years later, Arthur found an orchid on his pillow and realizes he may be headed for a reunion with Christian.
Although this is really a short story in length, as a prequel to Innocent Blood it is very important for the back story on Christian.  The story is tightly written, well-focused, with compelling characters.
4 stars
I received this book from the author in exchange for an honest review. All opinions expressed are my own.