Murder Comes by Mail (The Hidden Springs Mysteries Book #2): A Hidden Springs Mystery
Doing a good deed never felt so bad

Deputy Sheriff Michael Keane doesn't particularly enjoy being touted as the hero of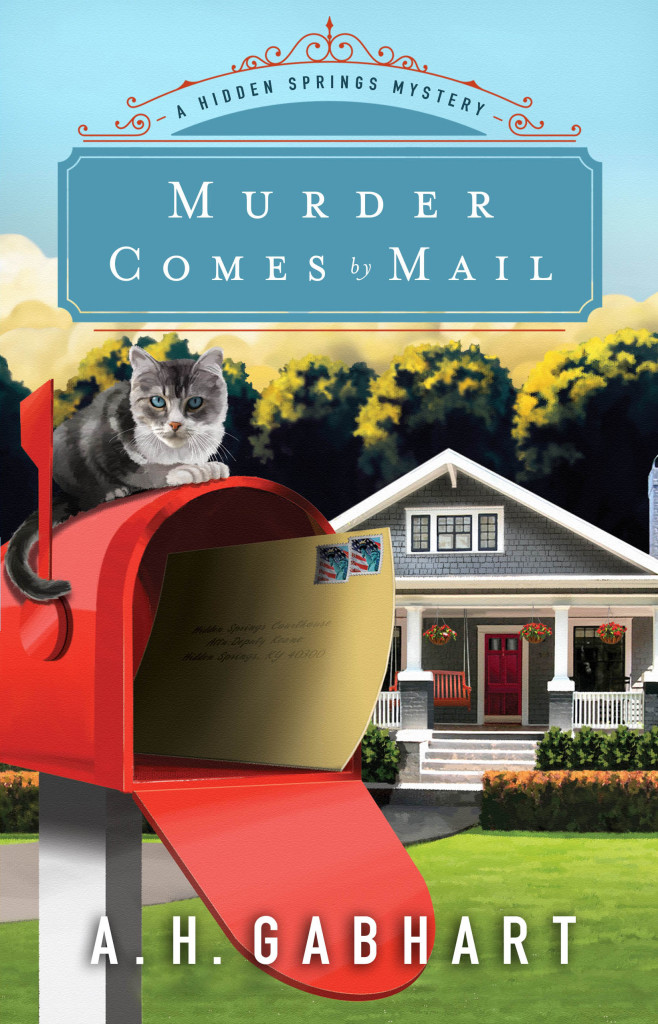 Hidden Springs after pulling a suicidal man back from the edge of the Eagle River bridge in front of dozens of witnesses–a few of whom caught the breathtaking moments with their cameras. But the media hype doesn't last long as a new story pushes its way into the public consciousness of Hidden Springs' concerned citizens.
Photos of a dead girl arrive in the mail, and Michael becomes convinced she was murdered by the man he saved. With a killer one step ahead, things in Hidden Springs begin to unravel. Now Michael must protect the people he loves–because the killer could be targeting one of them next.
Buy Now:
About the Author….
A. H. Gabhart is the author of Murder at the Courthouse. As Ann H. Gabhart, she is the bestselling author of many novels, including Angel Sister, Small Town Girl, and Love Comes Home, and several popular Shaker novels such as The Outsider, The Believer, and The Innocent. Ann grew up in a small rural town in Kentucky much like Hidden Springs. She and her husband still live on a farm near that same Kentucky town. Learn more at www.annhgabhart.com.
My Review . . . 
The second in the Hidden Springs mystery series, this installment is even better than the first.  Most of the characters from the first novel return and feel like old friends.  For anyone who has ever lived in a small town, these people can seem very familiar.  I love the little details that make them seem so real.  The dialogue between the church ladies on their trip made me laugh out loud as I was convinced I've known these ladies in real life.  At one point, Michael swats at a sweat bee while talking to someone.  I don't think I have ever seen that in a book, but growing up in the South, it's a very real part of life.  Nice touch!
The plot was tighter this time with quite a bit more suspense.  If each installment is going to be  better than the last, I can't wait to read the next one.
5 stars
Disclosure of Material Connection:  I was not required to write a positive review. The opinions I have expressed are my own. I am disclosing this in accordance with the Federal Trade Commission's 16 CFR, Part 255: "Guides Concerning the Use of Endorsements and Testimonials in Advertising."